主要工場 Mission Fields: Asia
Dear Praying Friends,
It has been 5 years since I last spent the whole winter in Toronto as I usually went out for mission in winter. Together with the cold November I spent in Mongolia it seems like a long, long winter season to me. That said, a number of exciting things have happened that I want to share with you.
Move
We are going to move in April (but with the same phone number and email address), and hopefully this will be the last move for many years to come. We are thankful for a quick sale of the present condo apartment. Our son William will have to look for a place to stay on his own.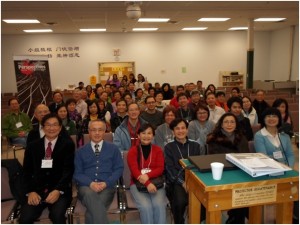 Present Mission Opportunities
The mission course "Perspectives of the World Christian Movement" is a well-known course taught around the world in several languages. As there was no Chinese version a group of church leaders in China received training from Perspectives Global and set about translating the course. Some of us here in Toronto obtained the permission to teach the material in a first ever Chinese Perspectives course hosted by my church (in Cantonese) as well as in the Canadian Chinese Theological School at Tyndale Seminary (in Mandarin).  Over 50 enrolled in the course at my church, far exceeding my expectation. There is a vision to use this course to educate and mobilize the church in missions.
Prayer Requests
1.         For a smooth move and a place for William to stay
2.         For the trip to train missionaries
3.         For health in the next 3 months and rest in the Lord in moving, traveling, and ministering
Blessing in Christ,
George Yip